"There is no more efficient solution"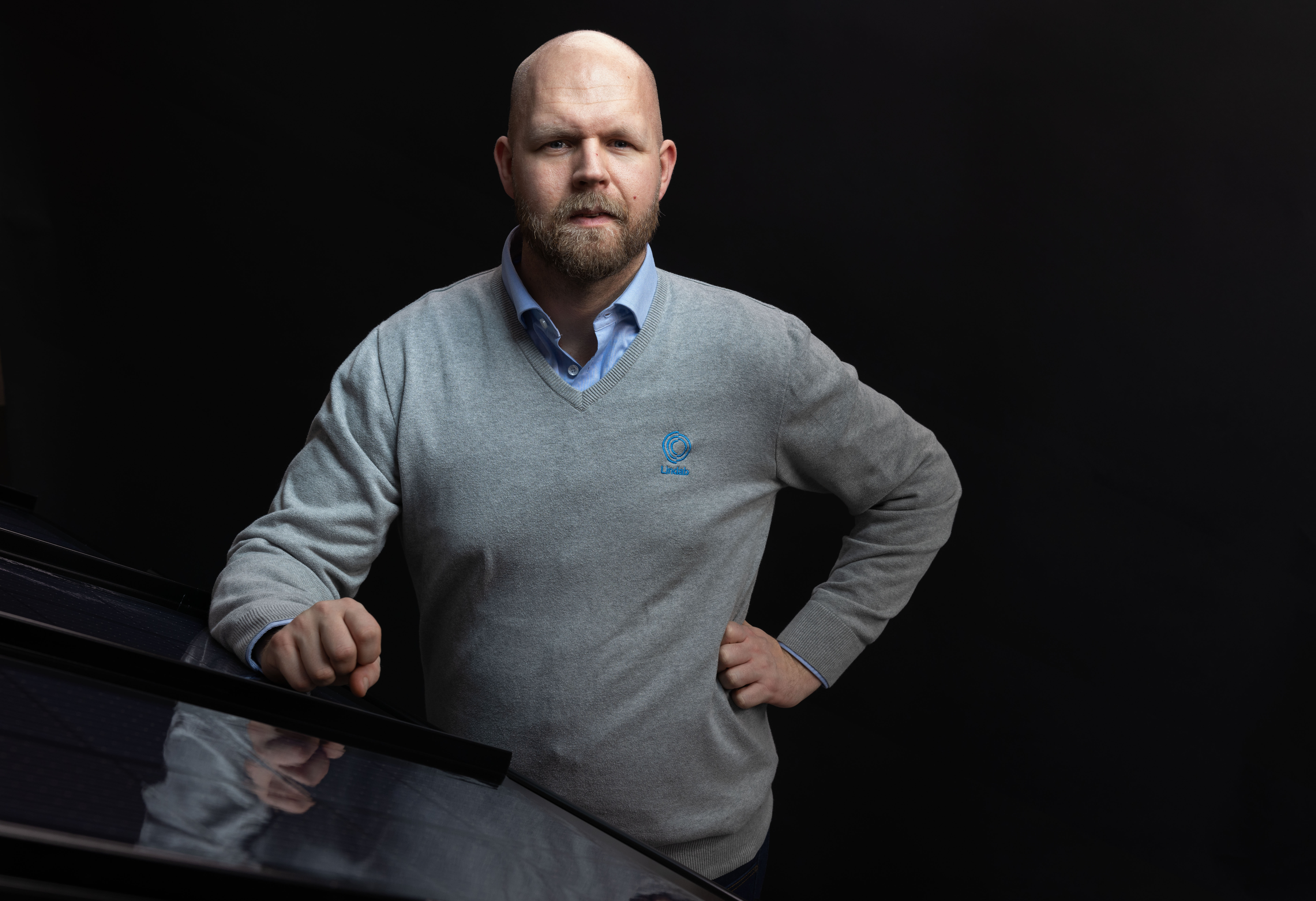 Joakim Jönsson, head of Lindab SolarRoof, on developing attractive roofs with solar panels that last over time.
- It was really a major challenge to be involved in developing a system that retains the character of the roof, the soul of the house as it were, without compromising on quality and performance.
Please do tell, how do Lindab's solar panels stand up?
- As far as I know, there's no solution more efficient when it comes to integrated panels – and I've spent a lot of time reviewing the options. In fact, the solar cell we offer is just as efficient as the traditional ones. The efficiency per square metre is still a little lower, as you cannot cover the entire roof, because you have a little 'dead space' between the sheets.
- But overall, it's such an efficient alternative that it stands up when you weigh the different advantages and disadvantages against each other.
How do you determine that?
- Firstly, the visible obvious part – our panels blend in with the roof in general and become part of the house. Design-wise, they are unbeatable. Then, we have found a panel that is of high quality that we know will last over time – and with an efficiency in the same class as the traditional panels.
- Our unique fastening also offers other advantages; we don't break the waterproofing membrane with screws. The panel's low weight and the fact that it does not catch the wind the same way as external panels also makes them gentle in a way that should be not underestimated.
But are they securely fastened?
- Oh yes, it's one of the major innovations with our new panels. We've created a model with a tape-like material that can withstand several tons of load for decades, whatever the weather. This makes them secure, but they are also easy to remove without having to screw down the entire roof.
- You must remember that roofs are extremely exposed. They must be able to withstand strong, salty winds along the coast, ice-cold temperatures and high summer heat.
How did you do it?
- We have spent months on various endurance tests to find the right combination of strength and durability. Our fastening material is durable – the solar panel has such strong adhesion that you can lift a car with it! As we attach in strips, a small gap is created between the panel and the sheet metal, which forms a thin protective air gap and allows the roof sheeting underneath – which is a living material – to move without affecting the panel.
- It's simply the perfect combination of design, performance and durability!