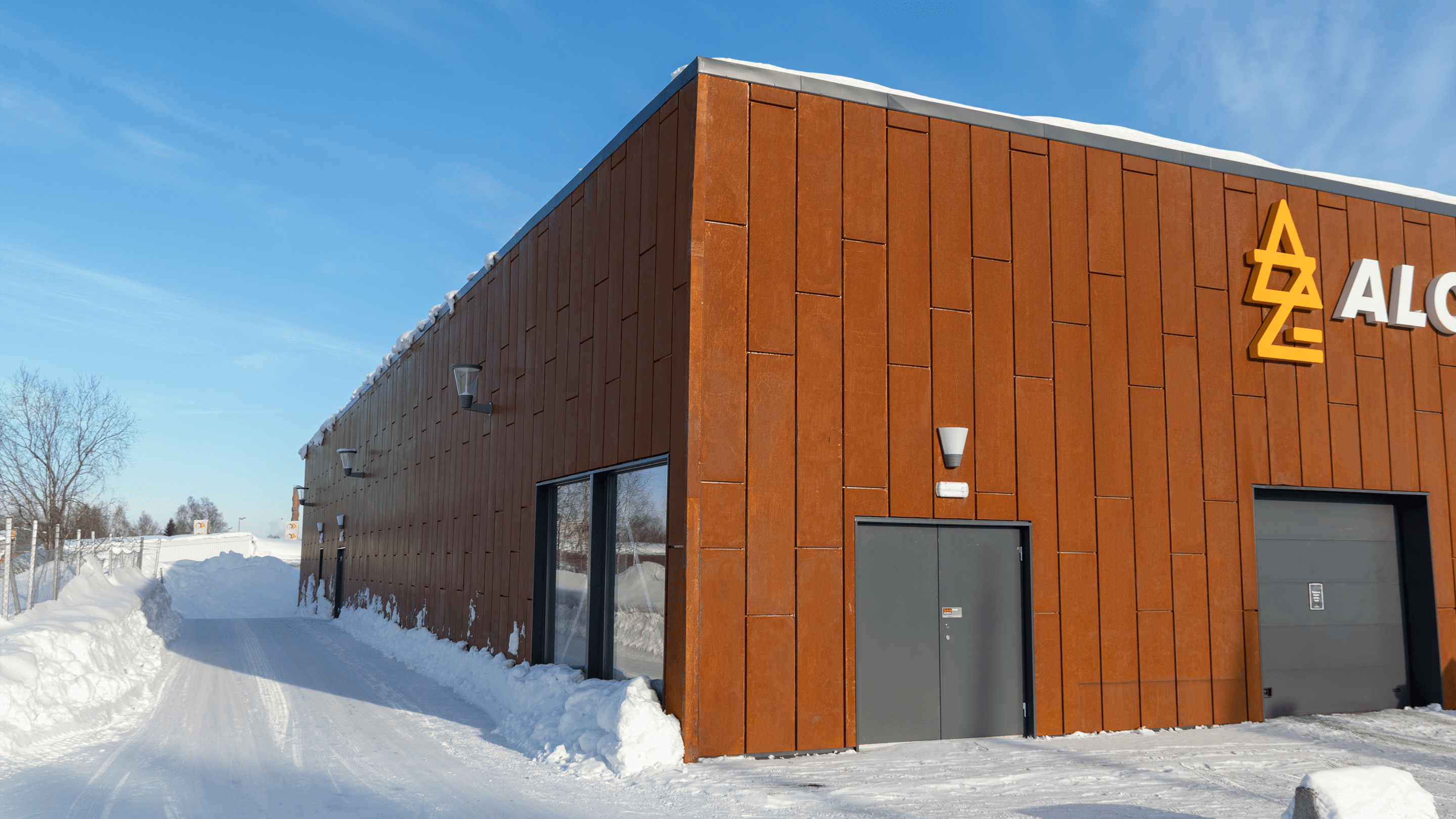 Rusty facade gives the arena a unique look
In Luleå, the multi-arena Alcatraz has a new facade with Lindab Rubigo. Rubigo is a weathering steel that after exposure to rain and wind, an even, dense oxide layer (patina) is formed on the surface of the steel and creates a beautifully patinated surface.
Alcatraz is a so-called multi-arena where they have many activities in the same building. They have go-kart, bowling, laser games and simulators to name a few. In addition, you can eat and drink in the food court.
Long durability
For the facade, the customer wanted a material that gave the facade a rough and slightly raw impression to fit well with the name. In a conversation with Lindab, it was decided to cover the facade with facade cassettes in stainless steel. The solution is called Lindab Rubigo and what distinguishes it from ordinary steel sheets, that has not been painted and rusts, is that Rubigo, despite its rusty appearance, still protects the underlying construction and has a much longer durability.
Minimal maintenance
Rubigo is a stainless steel which, after exposure with rain and wind, forms an even and dense oxide layer (patina) to the steel surface. The surface slows moisture from penetrating and causing further corrosion. The material provides a beautifully patinated surface that requires minimal maintenance over the years.