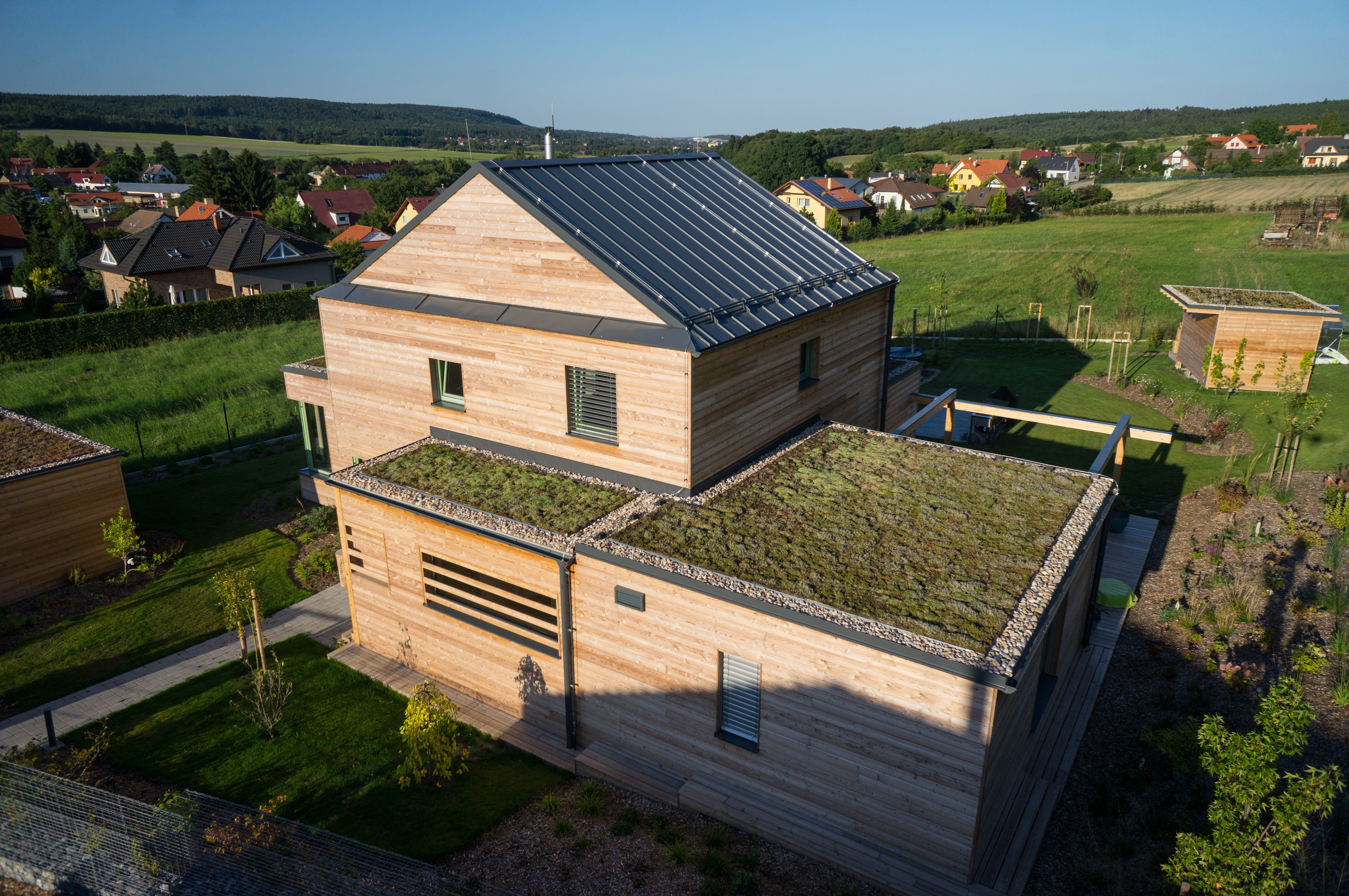 A timber house - with Lindab roofing
The construction of the timber house in Czech Republic is an outstanding inspiration how to coordinate a timber house structure with high grade Swedish steel sheet roofing to achieve aesthetic and functional harmony!
When the kids became independent and started their own lives, a couple in Czech Republic decided to make their dream of a new residence in the heart of nature come true. A low-energy one-story timber house was the best match for their desires. They used Lindab SRP Click roofing sheet system together with Lindab Safety snow fence fittings and Lindab Rainline gutter system as proprietary accessories for the pitched roof of their house.
Quality roofing
The roofing system Lindab SRP Click used for the house, includes Lindab Rainline gutters in matching colour and Lindab Safety snow fence fittings to capture patches of snow sliding down from the roof surface. The combination of metal and timber is very trendy these days. The quality roofing consists of a metal sheet system that is suitable for a wide range of timber structures - it is not limited only to family houses, it can be used for forest cottages as well. The main reason is that the roofing metal sheet systems are lightweight. The low weight of the roofing sheet system is beneficial for timber-based structures as it does not put any unnecessary load on them.
30 years warranty
Roofing sheet system Lindab SRP Click underlines the contemporary and stylish design of the timber house and goes perfectly together with the wooden facade cladding. Protective surface coating along with the steel core layer ensures durability, strength, attractive look and flawless functionality of the joined metal sheet roofing for many years. And that is why Lindab can provide up to 30 years warranty depending on the protective surface coating type used.