Intelligent ventilation
Demand Controlled Ventilation Lindab Regula
Meet demands, get control and obtain the benefits
Demand Controlled Ventilation is a Lindab expertise. For years we have been a market leader within DCV, both in terms of products, scalability, and service. Using every watt in the best possible way has never been more pressing and once you take control of every room and ventilate according to demands, you will reach that goal and also obtain several other benefits along the way. Our mission is to deliver what you need, offer you a wide range of products and options, and make sure that you can stay compatible whether you go low, mid or full scale. On top of that you always have access to free service and support.
Are you ready to meet the demands of smart ventilation? Then you should go with Regula.
Brilliant components
To be able to control on demand, you need high-quality components. Lindab has got you covered with a first-class product range.

• DCV ONE based on MBV plenum box with an integrated volume flow regulator is a key component in a DCV system.
• The active chilled beams for the extra cooling needs ensures superior air spread and low draft risk.
• The FTCU is the ultimate extract air volume flow regulator delivering ultrasound measurement that is unaffected by dust and other particles.
• Together with the Regula Combi room controller, you can control the indoor climate by regulating temperature, CO2 levels and humidity - all according to presence. Control both ventilation, cooling and heating from the same controller.
DCV ONE
Lindab has DCV offerings for both new buildings and renovation. For both types DCV ONE is a good choice. DCV ONE is combining several components in one unit. It handles both volume flow regulation with MBV, air diffusion with LCP, room control with Regula Combi and has built-in sensors in the diffuser. You can even add actuators to control the radiator heating.
So basically, it contains all needed to take care of the indoor climate in each room. Add Pascal System Management and you will have a centralized access point and full control of your indoor climate.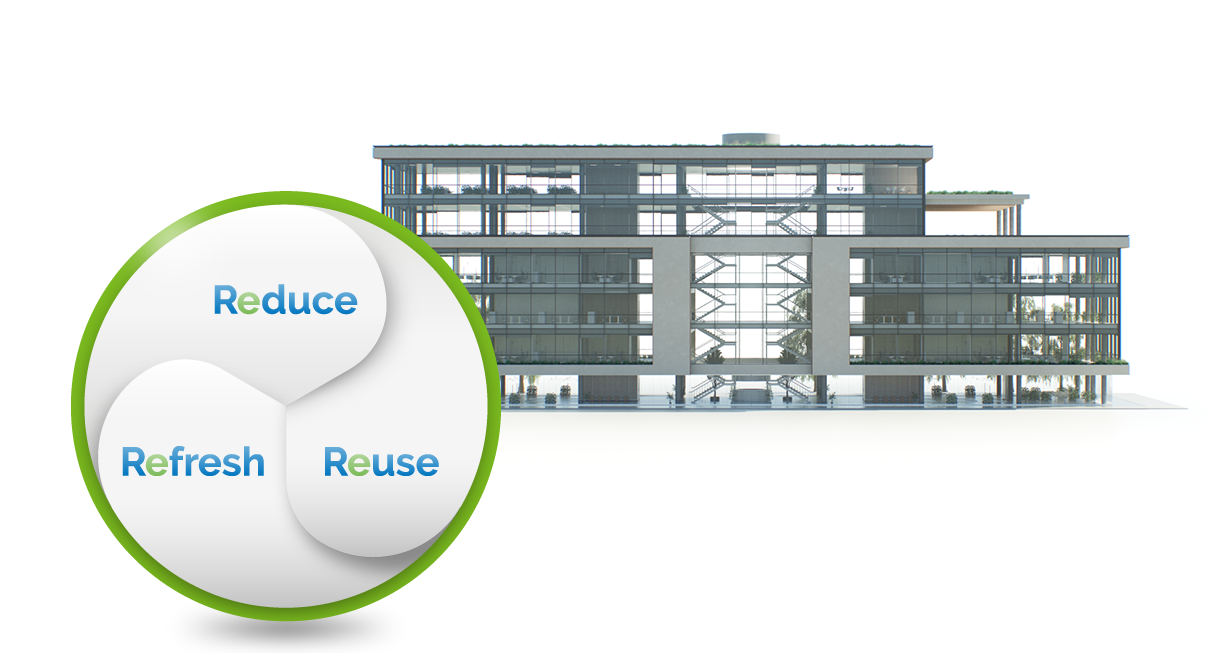 Keep it green
Keep your energy consumption down, keep materials and component parts for reuse and keep your workforce healthy and happy with a better indoor climate.
Do you want full control?
Demand controlled ventilation in all rooms serves as the strong foundation - put Lindab Pascal System Management on top, and you get full control of the ventilation system in your building. Pascal System Management connects all Lindab ventilation components in your building and comes with a free intuitive overview and control interface.
It's time to connect to Pascal System Management!
Design your own Regula system
Find the products to configure a DCV Regula system solution that meets the building demands.