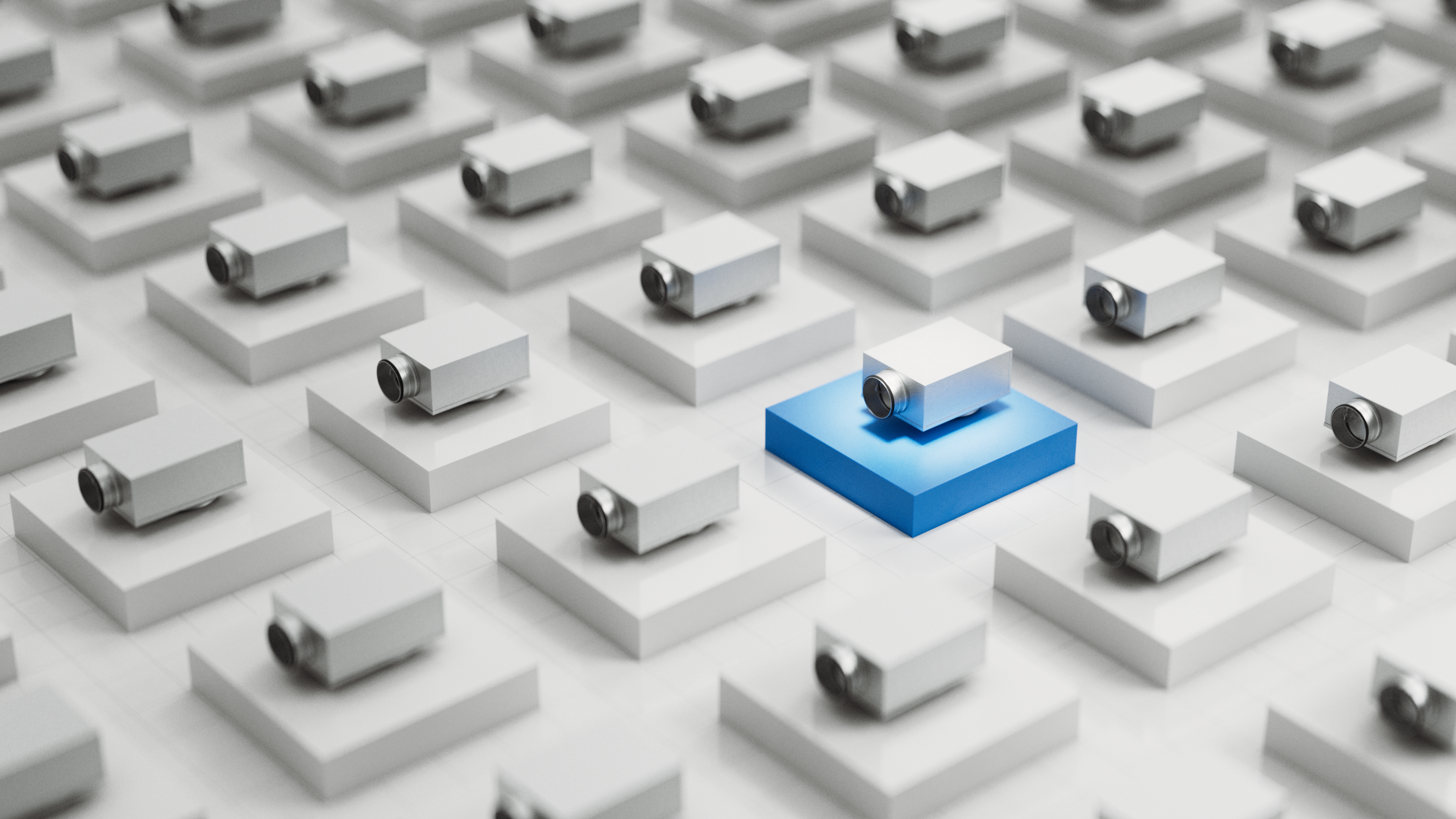 Light, small and cost-effective
Lindab Compact Box - a compact plenum box
Meet Compact BoxTM
- the compact plenum box
In all aspects of ventilation setup, you have to consider the need. In high activity areas such as open office spaces, meeting rooms, and closed offices, where people stay for hours at a time, demand-controlled ventilation with low sound attenuation is needed. Maybe even a system that is flexible down to each occupational zone to ensure that individual needs are met.
But in areas that are small, have less activity, or are used sporadically - less might be enough. At Lindab, we are all about optimal setup, so for these areas we have our smaller plenum box – Compact Box.
Which plenum box should you choose?
A plenum box regulates the air and sound in your ventilation system. It provides important functions for comfort and indoor air quality, such as measured and balanced airflow, evenly distributed air flow to diffusers, and sound attenuation.
So how do I know what to choose?
What are your needs? We ask.
The MBB and MBV
If you want to achieve accurate dimensions, while fully meeting all system air and sound specifications and also have the possibility to combine a low flow with a high pressure, then you should go for our Lindab MBB Multi Box.
The Lindab MBV Multi Box has an integrated volume flow regulator used for VAV regulation of supply air. Furthermore, it is equipped with a unique linear cone damper technology which makes it possible to regulate up to 200pa with low sound level.
The increased capacity of the Multi Boxes also means improved energy efficiency.
The Compact Box
However, when neither space, room, nor demand require the larger and more advanced plenum box, the Compact Box might be the right choice. Compact Box is for areas where you need smaller box dimensions, where optimal sound attenuation is not relevant, where less insulation is sufficient, and you do not need an integrated VAV.
In return you will get a plenum box that weighs 40% less than other plenum boxes, uses 31% less insulation and 30% less steel, has a sufficient adjustment range and provides good value for money.
Multi Box versus Compact Box
- match to fit your need

Reduce the use of materials
A simple path to a greener future is using less of everything. There is no need to go large if small is a better fit. The Compact Box is lighter, smaller and padded with less insulation making it a greener choice in terms of reduced use of materials.
How compact is the Compact BoxTM?

Compact Box comes with an EPD
By delivering Environmental Product Declarations (EPD) based on lifecycle assessments, we can differentiate and specify the environmental impact on our products. Our Compact Box is our first plenum box to get this declaration. And why is this important?


The declaration ensures transparency on environmental impact, guidance when making decisions for green building projects, and the possibility to score points within green building certifications like BREEAM, LEED, and DGNB.
Pair it with a Lindab diffuser
Installing a diffuser with a plenum box helps to achieve a stable airflow to the diffuser and realise the potential for individual adjustment, providing a better indoor climate and building aesthetic.
Lindab offers a large selection of diffuser designs, so... the choice is yours.

Lindab supports you
With our software selection tools you can easily configure the correct and optimal solution to fit your exact ventilation needs.